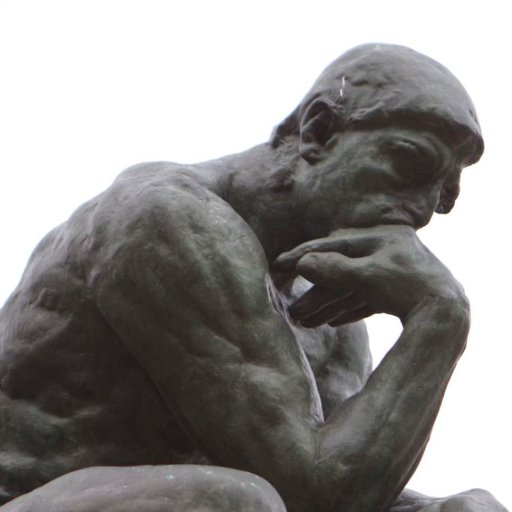 A few years ago, my wife and I were discussing our potential future plans, and someone overhearing our conversation interjected, "I'll just pray about it." They were mocking us playfully. However, we must be honest: sometimes Christians have made some rather unwise decisions while boasting that they really felt like the Lord was leading them to do so. This is a potential danger of making prayer our only tool for making decisions. Furthermore, God has given us more tools than prayer alone to make decisions. So, what are these tools God has given us? Let me discuss five.
---
1. PRAYER
Notwithstanding unbeliever's sometimes well-founded objections to our resorting to prayer when making decisions, this is the most obvious first step. In fact, the entire process of decision-making for Christians ought to be covered in prayer.
"Prayer," according to the Westminster Shorter Catechism (you can find a link to a PDF version with Scripture proofs here), "is an offering up of our desires unto God, for things agreeable to His will." The Catechism is acknowledging our natural tendency to worship ourselves – we want to do what we want, when we want, and often this is in opposition to what God wants or t0 His timing. Jesus, Who only did what His Father wanted Him to do and say when His Father wanted Him to do and say it, still models this submission to the Father in prayer for us: "Father, if You are willing, remove this cup from Me. Nevertheless, not My will, but Yours, be done" (Luke 22:42).
Again, as we make decisions, we must be in constant prayer. Not only do we offer our desires to the Lord so that we make a decision that glorifies Him, we also ask Him to lead us throughout the process and as we use the other tools He has given us. We must then use the other tools He has given us, so that we avoid the pitfall of making a purely subjective decision based solely on prayer.
2. SCRIPTURE
So, we have prayed and are continuing to pray. How do we know if something is agreeable to His will? He has given us His will in the Scriptures. "The secret things belong to the LORD our God, but the things that are revealed belong to us and to our children forever, that we may do all the words of this law" (Deuteronomy 29:29). Actually, I've heard this verse used to justify theological uncertainty when certainty in that clear theological area would require repentance and a change in thinking. The point here is that God revealed specific things to Moses to deliver to the people of Israel before they entered the land of Canaan. If they obeyed the words of the law, they would remain and prosper in the Promised Land; if they disobeyed, however, God would punish and ultimately exile them from the land. For us, God has revealed enough of His will that we may have confidence we are doing His will.
But, to what extend does Scripture help me make decisions? One day as a seminarian, I was talking with a Christian ministry leader, who said Scripture can't be the final standard of all our life and faith; after all, it doesn't tell us how to change the oil in our cars. I'll admit I was taken aback at the time. Now, I would say that there are myriad of things that the Scriptures don't address, nor did God intend to address them in the Scriptures. For example, they won't say, "Mark shall not work at Walmart; Mark shall work at Target." They will say, however, what my heart attitude ought to be as a Christian, whether I am working at Walmart or Target. "Whatever you do, work heartily, as for the Lord" (Colossians 3:23). After describing Christ's humility, which He demonstrated by "becoming obedient to the point of death, even death on a cross" (Philippians 2:8), Paul tells us to "do all things without grumbling or disputing" (2:14).
The big question Scripture helps us to answer is, "Is this option I am considering sinful?" If the answer is, "yes", then there is nothing left to consider. If the answer is, "no", Scripture then wants us to ask, "it is wise?" There is an entire genre of Scripture called Wisdom Literature. The most obvious collection is in the book of Proverbs, but we find some in the Psalms, and Job, Ecclesiastes, and the Song of Songs fall into this category as well. I have personally, and I have seen others, only ask the first question about sin while neglecting this second question about the wisdom of their choice, and the results are not always pretty. Thank God for His grace in response to our foolishness!
The central "Subject" of Scripture is Christ. Actually, I find the question, "what would Jesus do" to be helpful, as long as we're not attempting to replicate the things only He was able to do as the God-man. Yet, He was fully man, and Peter reminds us that Christ was "leaving you an example, that you might follow in His steps" (1 Peter 2:21b). Another way to put this is, the gospel is not merely God's power to save us initially; it governs our entire lives as Christians. Should I do something that ultimately only serves myself? The thing I'm considering doing may not be sinful in-and-of-itself, but my use of it may well be antithetical to denying myself and bearing my cross daily (see Matthew 16:24). What about tithing? The Old Testament law is clear: I must give ten percent of the best of my crops to the Lord. In the New Testament, we see that people are selling property and giving the proceeds sacrificially, without measuring income percentages. The ultimate answer to the question, "what would Jesus do?" is, He would die for sinners – for His enemies. Let our decisions be filtered through the cross.
Certainly Christ, through the Holy Spirit, is speaking to us through the Scriptures. Certainly we must filter everything we think, say, and do through the cross. But, there is one more aspect of Christ to consider:
Do we make decisions as if Christ were still in the tomb, or as if He is reigning right now over all things victoriously in heaven for the sake of His Church (see Ephesians 1:20-23), with the promise that He will never leave us or forsake us (see Matthew 28:20b)?
Scripture will not (always) give us the specifics of what we must or must not do in non-moral decisions. But it will tell us what kind of people we ought to be as we make whatever decision we end up making. Most importantly, they point us to Christ, as He reveals His will to us, dies for us, and reigns over all things while remaining with us in the Spirit.
3. REASON
One of the reasons non-Christians mock us for praying is because of an apparent lack of the use of our G0d-given reason with it. There are two things to say here. First, God has given us reason, and we are to use it. Second, at the same time, a Christian's use of reason will lead him or her to very different conclusions than non-Christians on non-mathematical problems because we have very different presuppositions. Let me briefly elaborate on each.
Some Christians are opposed to the use of or developing their reasoning skill, as if it were unspiritual. If we use our reason, so the argument goes, we might become rationalists, relying on our own abilities rather than on the Holy Spirit. However, God commands us to use reason; even to reason with Him: "Come now, let us reason together, says the LORD: though your sins are like scarlet, they will be white as snow; though they are red like crimson, they will become like wool" (Isaiah 1:18). There are other places. Look through 2 Corinthians 5, for example, to see the different kinds of reasoning Paul describes there (for example, "persuading"). Anyone who has read Paul's letters in the New Testament will see a mind well-trained in logic, and his speeches and sermons are organized rationally. (Ironically, if you were to try to persuade me that reason is unspiritual, you would have to use reason to do so, thus becoming "unspiritual" by your own definition.) God calls us to look at the facts and make deductions from them, in light of Scripture. Any decision we make is a conclusion drawn from other information. So, there's a sense we cannot avoid using reason (even if the premises from which we draw our conclusions are, "I just really felt like I wanted to do 'x' instead of 'y'). The real question is whether we will use our God-given reason intentionally, in a disciplined manner, and in a way governed by faith in the God of the Scriptures – that He is faithful to His promises, He is almighty, and He loves us tremendously.
On the other hand, simply because we've used our God-given reason to make a decision does not mean that our decision will agree with the non-believer. We may draw very different conclusions even with the same information. This is because we believe God exists, that He is a Personal being Who has revealed Himself to us so that we can know Him. Furthermore, we know that "He upholds the universe by the Word of His power" (Hebrews 1:3b). Not only so, but, as we saw above, all authority in heaven and on earth has been given to Christ, and He is reigning as absolute Sovereign in heaven over all things here on earth. Nor has He abandoned us, but He has sent us His Spirit to be with us forever, even as He commissions His church to make disciples of all the nations. Take this information for example. There is a group of tribes who live on an island and who are cannibalistic. One of their highest virtues is deceit. The member of the tribe who can deceive a member of another tribe into a false friendship with the purpose of murdering him once the other person grows comfortable and lets his guard down is the tribe's hero. The non-Christian would think that moving your family to that island, setting up your new residence in an abandoned village, and working to bring the gospel to such people is absolute lunacy. From the Christian perspective, we might say: "For if we are beside ourselves, it is for God; if we are in our right mind, it is for you. For the love of Christ controls us, because we have concluded this: that Christ has died for all, therefore all have died; and He died for all, that those who live might no longer live for themselves but for Him Who for their sake died and was raised" (2 Corinthians 5:13-15). You can read the real-life story of missionary Don Richardson working among cannibals in Papua New Guinea in his book, Peace Child: An Unforgettable Story of Primitive Jungle Treachery in the 20th Century.
Our goal in using reason is not to agree with those who deny God and Christ. It is to draw conclusions based on the realities given to us in Scripture about Who God is and how He acts. If we were honest, and if we strove to reason consistently with these Scriptural realities that I have listed above, I wonder how many of our lives – even as Christians – might be different than they are right now.
4. COUNSELORS
Proverbs 11:14 says, "Where there is no guidance, a people falls, but in an abundance of counselors there is safety" (see also Proverbs 15:22 and 24:6). We have prayed and are continuing to do so. We have searched the Scriptures to see if what we are considering is sinful and/or foolish. We have thought seriously about the matter, looking at the facts in light of the greater realities given to us in Scripture. But any wise person will seek the counsel of others.
What kind of counsel should we seek? Another biblical Proverb says, "faithful are the wounds of a friend; profuse are the kisses of an enemy" (27:6). This does not mean that your friends will never agree with you. I'm quoting it here to show you, however, that when we seek out counselors, we should not seek out only those who will agree with us. We can always find someone who can help us feel justified about any decision we make. Wisdom, however, seeks out godly, faithful people who would hesitate to agree, or would even disagree, with us. Wisdom would weigh their "contrarian" input seriously.
Here's a word of caution when it comes to counselors. Be wary of those who are happy to offer their advice unsolicited. (This does not apply to best friends or, especially, to spouses. Husbands especially ought to hear their godly wives and disagree with them only on very solid evidence.) I think we all have people in our lives who are happy to share their advice with us. Rather, we should select specific people we trust, who live faithfully to the Lord, who make wise decisions themselves, who use their reason, who know their Bibles, and who are known to pray a lot. Once you have found them, you should seek their input and weigh it seriously, especially when it contradicts your desires.
5. SAINTS PERFECTED
Dr. Harry Reeder of Briarwood PCA in Birmingham, AL talks about finding mentors and models. The counselors I mentioned above would fall loosely under his category of "mentors". Dr. Reeder talks about finding "models" as well, whom he says are people who have run the good race and fought the good fight. Actually, in the history of the church, there has always been an emphasis on those Christians that lived – and died – well. For some traditions, this includes venerating the saints. Regardless of your perspective on that particular issue, it is helpful to read biographies and stories of faithful (I didn't say perfect) Christian men and women to help spur us on to live faithfully as well. Often, these are stories of "saints" that have given up everything – some have even given up their lives – for Christ and His kingdom. These types of people can give us a different perspective on our own lives and can help us to answer the bigger question: what is the purpose of my life? I could write an entire post on this one issue, that once we have narrowed down the purpose for our lives, some of decision-making we are wrestling through may basically fall into place.
---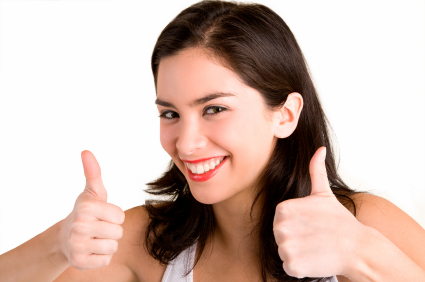 The Lord has given us many resources to make godly decisions. In fact, we have more resources than the non-Christian has when it comes to making decisions, and the resources we have are far superior to anything the non-Christian has. Even our reason, for example, is being sanctified in Christ so we can begin to think God's thoughts after Him. Throughout the decision-making process, we must be praying. We turn to the Scriptures to see where our decision stands in relationship to righteousness and wisdom. We seek a multitude of godly counselors. And finally, we look at the lives of those who have run the race well. As you do so, may the Lord lead you in a life pleasing to Him.